Presentation

"This association aims at developing all forms of actions launched in order to strengthen dialogue and debate between Qatari and French companies in France so as to give a better understanding and comprehension of their respective challenges and environments."

Qadran By-laws, Article 2
Qadran, the Franco-Qatari economic circle, is an independent association under French Law (1901 associations' law). It was created in 2015 on the initiative of the Qatari business community in France. Qadran aims at strengthening exchanges and enhancing the dialogue between companies and French opinion leaders, in order to promote the understanding of mutual economic interests and to generate business synergies in a free, objective and pleasant platform.
In order to answer this objective:
The association organizes several events each year: breakfast-debates, prestigious conferences, gala dinners, networking meetings; an annual seminar will also be held in France, as the key meeting of the Franco-Qatari business relationship.
Qadran initiates publications (studies, notes, reports) oriented around the French-Qatari economic relationship.
Qadran encourages business synergies, allowing its members to gather, share their experiences, and join forces.
Qadran deals with tomorrow's economic leaders by establishing partnerships with renowned French institutions (think tanks, Grandes Ecoles, universities).
The activities of the Circle are supported by a Scientific Board, gathering Qatari and French leading figures, from diverse backgrounds: entrepreneurs, economists, experts and intellectuals. Together, the members will debate and establish the main topics of interest.
Foreword
« In 2015, trade between France and Qatar reached 2.8 billion euros, a raise of 34% in comparison with 2014. France was the 2
nd
 commercial partner of Qatar in 2015. Through the years the two countries set up significant partnerships and put together their savoir-faire and expertise.
For several years, France has been one of the top European destinations of Qatari direct investments. This long-term policy demonstrates a strong desire to commit that has been welcomed by the French authorities and companies.
The Qadran results from this assessed dynamism and from our strong belief in the necessity to deepen Franco-Qatari economic ties. Together with business representatives of the Qatari business community in France, we decided to launch a platform for exchanges between the different economic players, to be held in a convivial spirit.
This place for debates is intended to encourage dialogue and business synergies between the French and Qatari companies in order to better understand our respective challenges.
As an independent association, Qadran will gather politicians, entrepreneurs, economists, experts and intellectuals, from diverse backgrounds willing to reinforce the French and Qatari relationship.
Our ambition: To build and to support a tangible and dynamic bridge between our two countries and, at our scale, contribute to establishing a long-term relationship of trust.»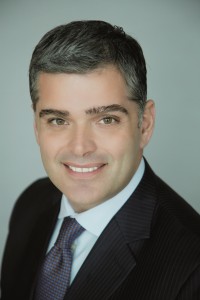 Mr. Omer Acar, Managing Director for Europe & Americas, Katara Hospitality & President of the Qadran
Members
QADRAN FOUNDING MEMBERS
---
QADRAN MEMBERS
Scientific Board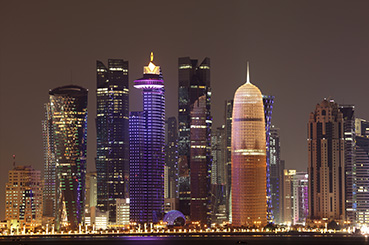 The Qadran is composed of a Scientific Board bringing together French and Qatari business leaders, experts and intellectuals. The Scientific Board sets the main topics for debate. It animates the association by moderating discussions during events (breakfasts, roundtables, meetings…). It suggests themes and speakers and also takes part in the annual seminar.